The tennis fraternity has been shaken by the
various match-fixing suspicions
and the doping scandals that were exposed throughout the course of the year. Let us have a distinct view of the most distinguished things that took place in the dark world of tennis.
MATCH FIXING & GAMBLING
On 14th September 2016, ITF banned two tennis officials from Uzbekistan, Sherzod Hasanov and Arkhip Molotyagin for betting-related offenses. They used their mobile phones to communicate with a third party who would place bets based on the information they were given. The two umpires were also criticized for manipulating false deuce scores.
On 21st September 2016, Peter Polansky, who was a former Canadian No.2 tennis player tweeted, "Dear gamblers, stop betting on me. Thanks." The following day, World No.164, Constant Lestienne was banned for seven months and was charged $10,000 for gambling on 220 matches that were played between February 2012 to June 2015.
On 28th September 2016, Joshua Chetty, a South African tennis player who is ranked 1857th currently was handed life ban for handing over a substantial amount of money to another player to intentionally lose a match in an ITF Futures F1 tournament held in November 2015.
On 30th September 2016, two Turkish tennis officials, Serkean Aslan and Mehmet Ulker were given life bans for betting-related officials that they committed in October 2015 in a fashion similar to the Uzbek officials.
The reason why tennis' investigating units has reached a higher level of strictness in their functioning can be traced back to the time before the Australian Open 2016. Buzzfeed and BBC teamed up to release some documents,"The Fixing Files." The reports said that there were 16 players who had won singles and doubles grand slam titles and had repeatedly lost games when high bets were placed against them. The report further stated that more than 70 players were constantly seen in the nine leaked list of suspected fixers. A high amount of money was offered to players by the fixers for losing intentionally. The players, whose names have remained confidential, admit that those fixers approached them in their hotel rooms. 
Despite this major leak, many tennis officials at the ATP believed that the Tennis Integrity Unit had not taken serious actions in investigating at further depths and tagged the TIU's response as "very disappointing."
"We gave them everything tied up with a nice pink bow on top and they took no action at all."
– Mark Philips, an investigator who worked on The Fixing Files
On 2nd August 2007, a match between the then World No.4, Nikolay Davydenko and World No.87, Martin Vassallo Arguello created the basis for the foundation of the Tennis Integrity Unit. For Davydenko, it should have been an easy match. But, moments later, the betting money started to stack up against him. Davydenko started taking more medical timeouts after winning the first set. Eventually, he lost the match, making the event the first major match-fixing scandal to hit the tennis world. ATP decided to step in and conduct a full investigation. As a result, the TIU was established which was given the task to keep in control all the malpractices and keep the sport free from any suspicious activity.
Nick Landhl, a player ranked outside the top 150 pleaded guilty in January, this year, for he lost a match intentionally for which he was given money. Later on, he had informed an associate to wager against him. Incidents like these are common amongst fixers and the term given to it is "tanking."
Very rarely match fixing incidents occur in mixed doubles events. A major incident though, occurred in the match between David Marrero and
Lara Arruabarrena playing against Andrea Hlavackova and Lukasz Kubot. The Spaniards were the favorite to win the game. Pinnacle, an official betting site flagged irregularities when loads of money started pouring in favor of the Czech/Polish duo.
"Marrero has a history with this sort of thing. Whether it's match fixing or just the status of his knee keeps getting leaked to people who like to bet, that's the hard part to prove, but either way that's still a breach of integrity code."
Ferguson went on to add that Marrero's doubles partner, Fernando Verdasco was flagged for "very suspicious" matches since US Open 2015. A betting insider had informed the New York Times that Marrero has been flagged for ATP men's doubles matches in Beijing, Shanghai, Vienna, Metz, and France.
A list of suspected players and the number of flagged matches as found on Vice Sports was as follows:
"I think it's a joke to deal with it. You know, obviously, yeah, there's no possible way. I know my name's now been thrown into it. I don't think anyone here would think that I've done anything corruption or match-fixing. It's just absurd. For anyone that tries to go any further with it, then good luck. Take me on with it. Yeah, it's disappointing. I think throwing my name out there with it makes the whole thing an absolute farce."
– Lleyton Hewitt
From January to March this year, 48 incidences of suspected match fixing were reported by the World Tennis Anti-Corruption. Whereas, in the second quarter of 2016, the European Sports Security Association (ESSA) reported that the number of suspicious betting activity was highest in tennis, accounting for 34 such incidences. The "gentleman's game" accounted for 83% of total suspicious activity. The last reported suspicious betting activity took place in the recently held US Open championships in the ladies' singles match between Timea Bacinsky of Switzerland and Vitalia Diatchenko of Russia.
"If you were to invent a sport that was tailor-made for match-fixing, the sport that you would invent would be called tennis."
– Richard Ings, Ex-ATP executive vice president for rules and competition.
British bookmakers say that tennis is the second most popular sport among bettors with billions of dollars being wagered. In France, there a total of twelve licensed operators for betting. The country's iGaming regulator, ARJEL has revealed that these twelve operators had a turnover of €33.9m during the Rio Olympics 2016 with tennis being the most favorite sport for bettors. One of the most common malpractices in gambling is courtsiding. In courtsiding, gambling agencies send their men to the particular tournament so that they can deliver messages instantly which contains information regarding the vital statistics of the match.
With lesser number of players on the court, a number of matches every week and various ways to bet on individual sets and games, tennis acts as a soft target for gambling. There are even markets set up which can bet whether the number of games played in a set will be even or odd.
THE WADA HACK
The World Anti-Doping Agency is an organization purely favoring the West and its bias can be proved by governmental funding sources. Russia was not allowed to participate in the Rio Olympics this year as it was accused of "state-sponsored doping." WADA played a key role in barring the Russians from their participation. More frustration for the Russians followed when even their Paralympics team was disallowed to participate.  As means of revenge, Russian-based cyber hacking group, Fancy Bears, penetrated into WADA's system, known as ADAMS and went on to make medical reports of various sports players go public.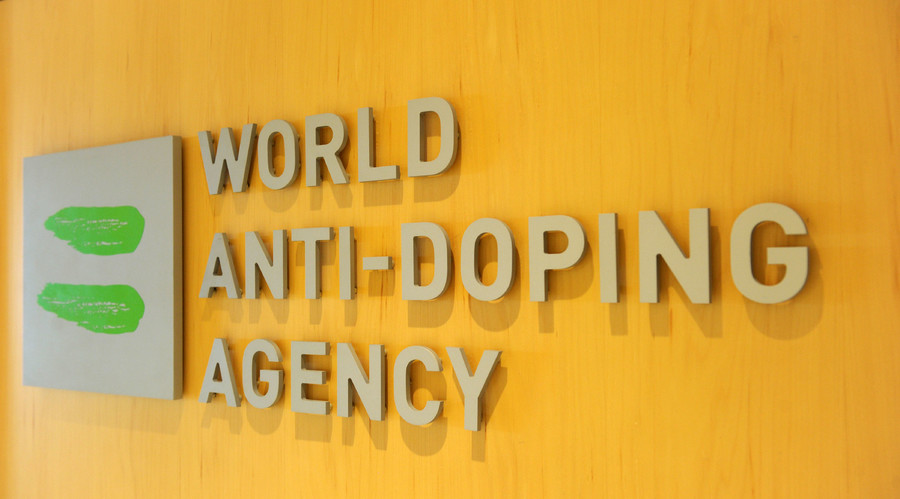 As the reports made rounds on social media, people were faced with a lesser used terminology called Therapeutic Use Exemption(TUE). TUEs are basically permits that are given to a player by WADA if a player is taking a certain drug which is actually banned by WADA. Obviously, for WADA to give this permit, the player should have genuine and legitimate reasons for in taking the drug.
Here is a list of tennis players whose medical reports were hacked and the drugs they received TUEs for:
Serena Williams & Venus Williams – prednisone, prednisolone, methylprednisone, hydromorphone and oxycodone
Rafael Nadal                                – betamethasone
Bethanie Mattek- Sands               – hydrocortisone, dehydroepiandrosterone
Petra Kvitova                                – albuterol, formoterol
Recently Varvara Lepchenko was cleared of her drug test despite the findings of the banned substance, Meldonium. Meldonium is the same substance that led to Maria Sharapova's suspension from the sport. The reason why Lepchenko was cleared was that she stopped taking Meldonium 11 days before the ban came into effect. A few weeks later, the Russian News Media said that Lepchenko's father had told a Russian trainer that she served an unannounced Meldonium ban. When asked about it in the press conference, Lepchenko went on to say "No comments" for eight times.
"Obviously, I feel really, really bad for her, because she didn't check the rules and it happened to her,"
   – Lepchenko on Sharapova's ban
Like Sharapova, in the past, players like Andre Agassi, Martina Hingis, Greg Rudenski, Wayne Odesnik, Viktor Troicki and Marin Cilic were banned for doping. In fact, the great legend John McEnroe had himself admitted to doping.
"For six years, I was unaware I was being given a form of steroid of the legal kind they used to give horses until they decided it was too strong even for horses,"
– John McEnroe
The question that now arises is whether WADA is a powerful, transparent organization or not. To begin with, there is no point in keeping the list of banned drugs confidential. If a list of banned players is released then the players will be more cautious in taking appropriate drugs. There have also been instances where the ITF has cleared the player for taking a certain drug but the WADA has discouraged the same drug. Such conflicts once again raise questions about the system's structure. Further on, a better criterion needs to be adapted for the players to get the TUE. Fancy Bears think that TUE is "licenses for doping" and Wada is "corrupt and deceitful." Currently, there are more than 1300 athletes who are enjoying the TUE. These are the things that the public and WADA should focus upon rather than blaming the Russian group for the hack. The credibility of WADA is now being questioned. Probably a better code of conduct is now a necessity for the WADA to get refined.
A few days back WADA said that its system was safe despite the cyber attack.
"If you look at what happened, it's not WADA's system that has been hacked. The data that has been hacked was very specific information only made available for the Rio Olympics. So we have tens of thousands of athletes in the system who have absolutely nothing to fear. It's just a fraction of ADAMS that was hacked."  – Olivier Rabin, WADA Director of Science
This is what the Chicago Tribune opines about the WADA hack:
"The group the doping agency blamed for the hacking, Fancy Bear, is believed to be linked to the same Russian intelligence arm that is suspected of stealing emails and documents from Democratic National Committee servers. Russia's you-hit-me, I-hit-you-back approach is a Kremlin tendency we've seen all too often. It's Page One in the Russians' geopolitics playbook. But it's not going to get Russian athletes back on the track and in the bobsleds. Here's what it will take for Russia to begin rebuilding its reputation in international sports: Dump the syringes, trash the pipettes and pour the steroids down the drain."
2016 has been a very happening day for the tennis world off the court. There were doping aces, long-standing gambling rallies, and some smashing life bans. Tennis, which is considered as one of the most disciplined sports in the world is now facing issues with the various organizations that govern it. To summarize, this is what the Irish Times had to say about the dark clouds of tennis:
"The failure to make the sport transparently clean of drug cheating and rid it of match-fixing and its perception to the public at large as a sport for self-entitled high-income earners have done near irreparable damage to tennis. That a gambling company has to tell you that your sport has a serious match-fixing problem is a bit like Diageo ringing to say you have a drinking problem."