Losing Record
Murray's head to head against Djokovic is a lopsided 21-9 in favor of the Serb. Since losing to Murray in the Wimbledon final of 2013, Djokovic has won 10 of the 11 matches the two have played, with the Scot's lone triumph coming in a Masters 1000. Djokovic and Murray play a similar style of tennis based on strong defense and quality movement. Djokovic is superior in both areas and, unless Murray plays the match of his life, the Serb should feel secure the odds are on his side.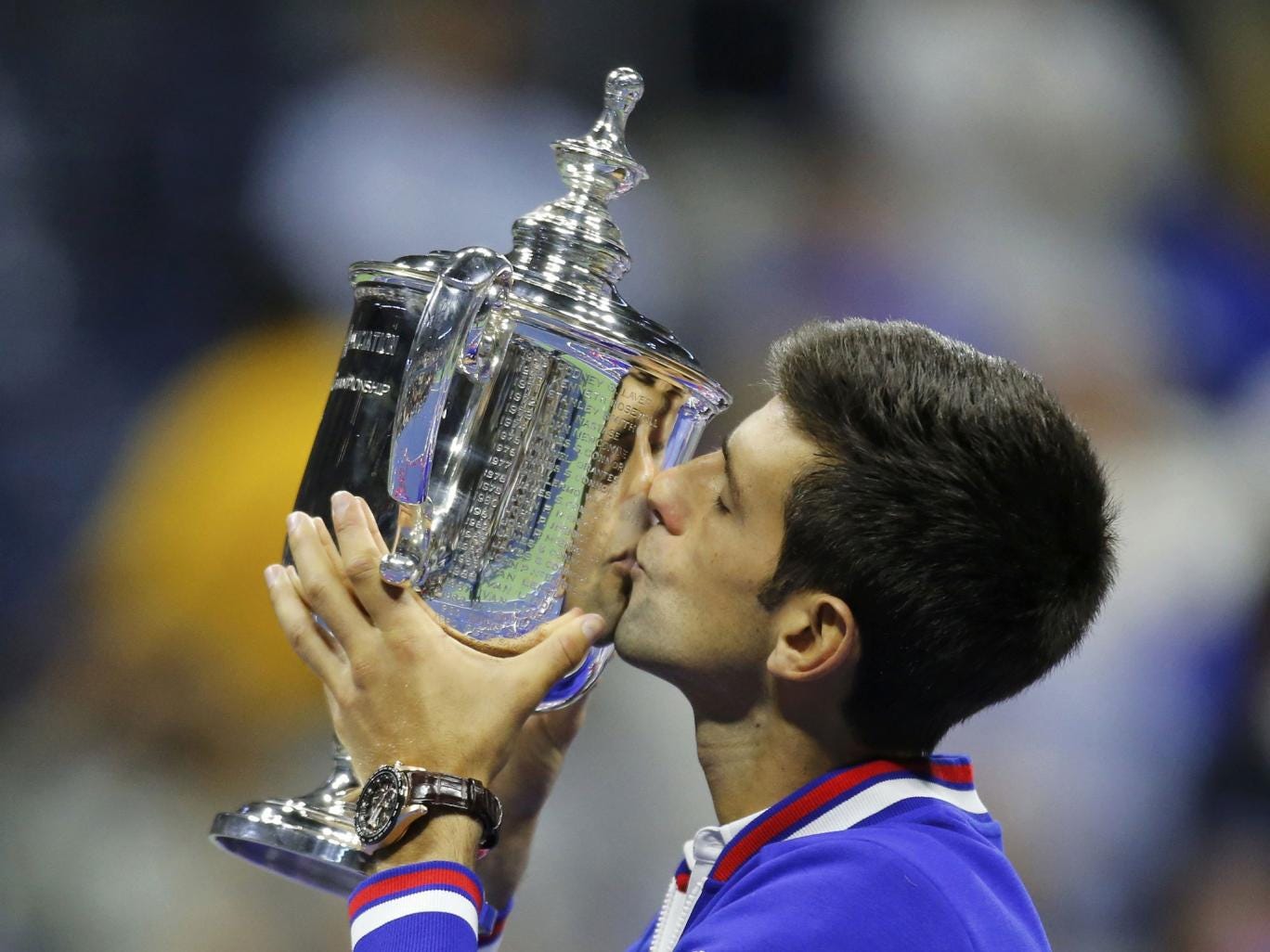 Grand Slam Finals
Murray and Djokovic have met many times in grand slam finals. Both of Murray's slams came at Djokovic's expense, but of the eight finals Murray has contested, those are the only two he has won. Murray's 2-6 win/loss record in slam finals, compared to Djokovic's 10-8  is not favorable for the Scot. Djokovic not only has more experience on the game's biggest stage, he has also shown his ability to win there. Murray has not defeated Djokovic in a grand slam since 2013, and if Djokovic's current form holds, that will not change any time soon.
Serbian Supremacy
The 2015 season was Djokovic's best to date, surpassing even his 2011 run. His win loss record was 82-6 and, other than Roger Federer, no player on tour won more than a single match against him. For the first time in his career he reached the finals of all four grand slams, and he barreled through Masters 1000 tournaments. He has made 17 consecutive appearances in tournament finals, and continues to reign with a record number of ATP ranking points. At the beginning of 2016, he bested his performance in Doha in 21o5 to add even more points to his total. Djokovic is on a roll with no end in sight.
Mental Toughness
One of the keys to Djokovic's recent supremacy is his improved mental toughness. Where before he could become unnerved by an unsupportive crowd or an errant forehand, he now finds (not always appropriate) ways to express his frustration and refocus on his game plan. The addition of Boris Becker, himself the winner of multiple grand slams, to his coaching staff has helped bring about his current form. Djokovic's confidence is high, his game is strong, and with those factors combined, he feels, walking out onto the court, like the player to beat. Even blemishes in his game, like those on display when he hit 100 unforced errors in his 4th round match against Gilles Simon do not prevent him from finding a way to win.
Chasing History
Djokovic has always worked hard to win. Coming of age with greats like Federer and Nadal dominating the tour, he had to find new and creative ways to make an impression. Now, after his historic 2015, Djokovic finds himself chasing history. If he were to win the 2016 Australian Open he would break his own record for most AO trophies won in the Open Era and tie Roy Emerson for most all time. He would also increase his grand slam tally to 11, putting him within a few slams of Rafael Nadal and Pete Sampras (both with 14). Djokovic has also expressed his intention to try and equal two of Roger Federer's seemingly untouchable records: 17 grand slam titles, and 302 weeks at world number 1. While matching Federer's achievements remains unlikely, Djokovic's hunger for those records drives him to train and compete harder than anyone playing today.
Form of His Career
Since the U.S. Open, Djokovic has played some of the best tennis of his career. During the Asian hard court swing, and in Doha, Djokovic not only won matches, but also did not give his opponents the opportunity to challenge him. If flashes of that level of tennis, described by Nadal as "the best [he had] ever seen." no player, not even Murray, stands a chance.
Djokovic goes into the final of the Australian Open the favorite. He has repeatedly defeated Murray for the Australian Open title and the Scot would be foolish if he was not concerned about the match. Djokovic's current form, his desire to maintain his stranglehold on the ATP rankings, and his drive to write his name into the tennis history books make him a player to be feared.